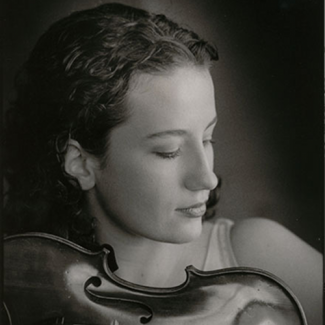 Hungarian-American violinist Hajnal Kármán Pivnick was born and raised in Memphis, Tennessee. She advocates the performance and promotion of music written in the 20th and 21st century, and works extensively as an educator and arts administrator. She is co-founder of Tenth Intervention, a collective of musicians that presents new music in New York City.
Hajnal performs regularly with IRIS Orchestra, ensemble mise-en, and the Bleecker String Quartet, and has played with the Memphis Symphony Orchestra, Opera Theater of Pittsburgh, and the Hungarian New Music Chamber Ensemble (UMZE). In New York, she performs in venues ranging in scope from The Knitting Factory to Joe's Pub to Carnegie Hall.
Hajnal is a member of the violin faculty at Interlochen Arts Camp, and maintains a violin studio at Greenwich House Music School and Opus 118 Harlem School of Music. She holds degrees from Carnegie Mellon University and the Liszt Academy of Music in Budapest, Hungary.
Ensembles
Performances