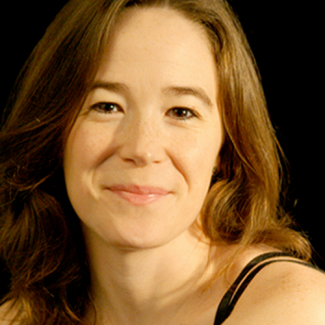 Mary Hubbell, described in the New York Times as "a soprano with a sweetly focused tone," holds degrees from Boston College; the University of California, Santa Barbara; and the Royal Conservatory in The Hague. She is active in a wide range of music, from early music to contemporary repertoire. In the Netherlands, she was a frequent soloist with La Prunelle Ensemble, Praetorius Blokfluit Ensemble, and the Netherland Vocal Laboratory. She has participated in the Steve Reich Festival at the Royal Conservatory, the annual Young Composer's Festival in Apeldoorn, the Chamber Opera Festival in Zwolle, and the Gaudeamus Festival in Amsterdam. Ms. Hubbell was a soloist with the Royal Concertgebouw Orchestra in Louis Andriessen's Tao. Other orchestral engagements include Robert Kapilow's Green Eggs and Ham with the Charleston Symphony Orchestra and Mozart's Exsultate, jubilate with the Beaufort Symphony Orchestra. As a recitalist, she has concertized in Boston, New York, North Carolina, and South Carolina, including Piccolo Spoleto's Spotlight Series in Charleston. In New York, she has appeared as a soloist with the Manhattan Chamber Orchestra, Musica Viva of New York, Alphabet Soup Productions, The Remarkable Theatre Brigade, and Dr. Faustus. She is a faculty member of the Brooklyn Conservatory of Music and is also pursuing a Doctorate of Musical Arts at the Graduate Center of the City University of New York.
Albums
Performances

Composer's Voice: Back to School
||
2015.06.30, 7:30 pm
Composer's Voice: featuring Eva Ingolf
||
2014.02.09, 1:00 pm

Alphabet Soup Productions presents "No Pianos Allowed"
||
2010.12.08, 9:30 pm