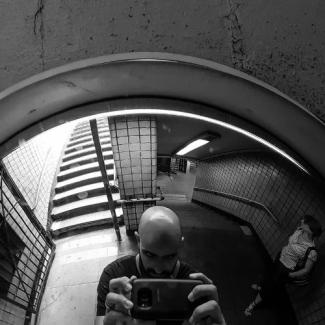 Yuri is a Brazilian photographer and filmmaker.
​His first professional work experience in the art world was as assistant-producer and then producer in music and culture related projects such as EMESP, Campos do Jordão International Winter Festival, São Paulo State Youth Orchestra, Guri Project, Municipal Theater, among others.
After a five-year run working as a producer he decided to move into film and photography, having worked in several projects, among which the most significant were the Campos do Jordão Winter Festival and at the São Paulo State Symphony Orchestra (OSESP).
Yuri is co-creator/director/producer of the documentary musical series "Ao Vivo no Casarão", a music-documentary web-series that registers live performances and interviews by independent musicians using the doc-film form.
In 2016 he attended Accademia Teatro Alla Scala, in Italy, for a year of photography and video studies. In 2017 Yuri relocated to New York as part of the one-year Collaborative Studio program at the Brooklyn-based organization Union Docs, where he co-directed, with visual artist Amanda Macchia, the experimental short documentary "Perpetual Care".
Currently he is based in Switzerland where he continues his work in performing arts and documentary.
Projects