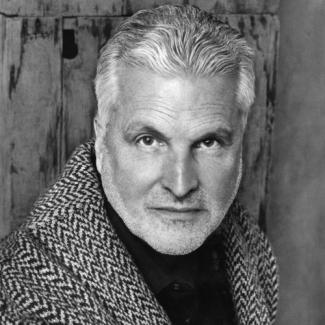 J. D. McClatchy is an American poet and literary critic, educated at Georgetown University and Yale University, from which he received his PhD in 1974.
He is the author of eight books of poetry, including Plundered Hearts: New and Selected Poems (Alfred A. Knopf, 2014), Mercury Dressing (Alfred A. Knopf, 2009), Division of Spoils (Arc Publications, 2003), and Hazmat (Alfred A. Knopf, 2002), which was nominated for the 2003 Pulitzer Prize. A prominent figure in the world of opera, McClatchy has written sixteen opera libretti and his work has been performed at the Metropolitan Opera, Covent Garden, La Scala, the San Francisco Opera, the Los Angeles Opera, the Lincoln Center Festival, and in other opera houses around the world.
His honors include the 2000 Governor's Arts Medal from the state of Connecticut and the Arts and Letters Award in literature from the American Academy of Arts and Letters, as well as fellowships from the John S. Guggenheim Foundation and the National Endowment for the Arts. In 1998, McClatchy was elected a fellow of the American Academy of Arts and Letters. He served as the Academy's president from 2009 to 2011. McClatchy is currently a professor of English at Yale University, where he also serves as editor of The Yale Review.
Works
Performances

Thoreau Bicentennial: Not Less Than the Good
||
2017.07.19, 7:30 pm
Not Less Than the Good [World Premiere]
||
2017.06.02, 7:30 pm