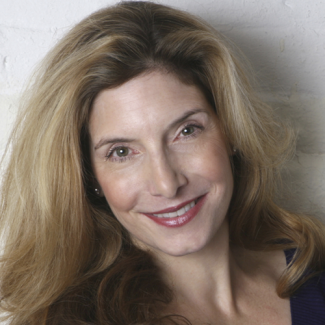 Soprano Jean Danton's artistry has led to acclaimed performances throughout the United States and Europe in opera, oratorio, recitals, and as a soloist with symphony orchestras. She has appeared with the Handel and Haydn Society under Jean Danton receiving flowers and accoladesChristopher Hogwood and John Finney, Oregon Bach Festival with Helmuth Rilling, Boston Baroque with Martin Pearlman and the Boston Pops Orchestra with Keith Lockhart and Bruce Hangen. Ms. Danton has performed at many prestigious festivals including the Carmel Bach Festival, Winter Park Bach Festival, Breckenridge Music Festival, N.Y. Bach Aria Festival and Associazione Culturale in Italy. Ms. Danton made her Carnegie Hall debut with the Masterwork Chorus and her Lincoln Center debut at Avery Fisher Hall with the National Chorale, in both instances performing Handel's Messiah. Her numerous concert appearances include the Assabet Valley Mastersingers, Baltimore Choral Arts Society, Nashua Symphony Orchestra, Heritage Chorale, North Shore Philharmonic Orchestra, Chorus North Shore, Masterworks Chorale, Brockton Symphony, R.I. Civic Chorale and Orchestra, and the North Carolina Symphony.
Ms. Danton's operatic performances include roles with Boston Baroque, Greater Buffalo Opera, Cambridge Opera, Brown Bag Opera, and Cambridge Community Chorus. Her roles range from Dido in Dido and Aeneas to Polly in Weill's The Threepenny Opera (American Repertory Theatre) and Quiteria in the U.S. premiere of Don Quixote (Boston Classical Orchestra). She has appeared with Boston Lyric Opera, Boston Opera Theatre and the Boston Early Music Festival. She is a favorite soloist for Pops concerts and musical theatre appearing with the Boston Pops Orchestra, Hillyer Festival Orchestra, North Shore Music Theatre, American Classics, and New England Light Opera. Her versatility also extends to jazz including concerts with the Orchestra at Indian Hill and with the Rusty Scott Quartet at the historic Mishler Theatre, in PA.
Jean Danton in RecitalAn acclaimed recitalist, Ms. Danton has performed on the N.Y. Trinity Church Concert Series in N.Y.C. and the Twentieth Century Music Series at the N.Y. Public Library for the Performing Arts at Lincoln Center. She has performed at the Rockport Chamber Music Festival, Martha's Vineyard Chamber Music Festival, Yale Center for British Art, Meeting House Chamber Music Festival, Firebrand Chamber Music Series, and the Mount Auburn Concert Series. She is a strong promoter of contemporary music and has premiered works by Leonardo Ciampa, Sharon Davis, Carson Cooman, Thomas Stumpf, William Moylan, Delvyn Case, Aleksandra Vrebalov, and Thomas Oboe Lee.
Ms. Danton has several solo recordings on Albany Records and Newport Classic and on New England Light Opera's world premiere recording of Yes, Yes Jeanette! Her upcoming musical theatre CD, A Change in Me, will be released in November, 2013 with Albany Records and her single Time to Say Goodbye is available online. Television credits include documentaries for PBS and Lifetime.
Performances