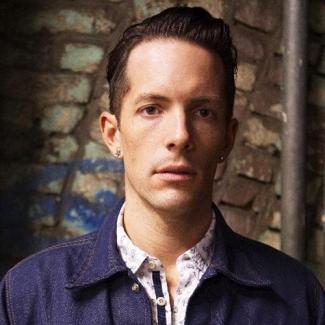 Inspired by a desire to tell stories and relate to the human experience, the oft-melancholic music of Brooklyn-based composer Matt Frey creates intimately sentimental sonic worlds inflected with churning rhythms, minimalist-like textures, and extended moments of restless tension.
Frey's vocal works explore the interplay of words, drama, and music to make a palpable, instantaneous connection with an audience. In 2014, his short opera One-Eleven Heavy, dedicated to the victims of the 1998 Swissair crash, premiered in Halifax, Canada. Also in 2014, the first act of his opera The Fox and the Pomegranate, a parable-like tale of love and infidelity, was produced by the Crane Opera Ensemble at SUNY Potsdam as a result of winning the first Pellicciotti Opera Prize. Selections from this opera were previously performed at Ft. Worth Opera's inaugural Frontiers showcase in 2013 and at the 2012 John Duffy Composers Institute in Norfolk, VA.
Frey's instrumental music explores a more abstract approach to narrative, focusing on the concept of tension and release. Often using harmonic or melodic inspiration from popular or electronic music to infuse his compositions, Frey's music has been commissioned by individuals and presented with ensembles such as Synergy Percussion (Australia), the JACK String Quartet, the West Point Woodwind Quintet, the NYU Symphony Orchestra, andPlay duo, the Manhattan Wind Ensemble, and Washington Square Winds, and performed at venues including 92Y TriBeCa (Manhattan), ISSUE Project Room (Brooklyn), and the Bang on a Can Summer Festival at MASS MoCA.
With musical interests extending to performing (clarinet and piano), conducting, and arts management, Frey is also known as a curator and event producer through his activities as co-founder of the West 4th New Music Collective (W4), a cooperative of NYC-based composers. As co-director of W4, he mounted the co-written oratorio Moby Dick: Extracts on Death and Other Curiosities for a sold-out performance in Brooklyn, co-produced with MATA and Contemporaneous.
Frey is a graduate of the Masters program in Music Composition at New York University and holds an undergraduate degree in Music Composition from Brooklyn College. He has studied with composers including Jason Eckardt, Joan La Barbara, Tania León, Robert Maggio, and Julia Wolfe.
Performances

The 2nd Annual Composers Play Composers Marathon
||
2011.01.30, 7:00 pm