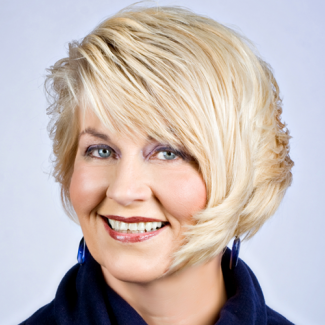 Throughout Europe, the U.S. and South America, SARAH MEREDITH LIVINGSTON has performed as soloist, recitalist, masterclass teacher and adjudicator. Ms. Meredith Livingston, a native Iowa, is currently Associate Professor of Music, Women and Gender Studies, and Global Studies at University of Wisconsin-Green Bay where she teaches applied voice, Diction for Singers, Opera/musical Theater Workshop, and Women in the Performing Arts as well as Opera Seminar. She received degrees from Iowa State University,(BS, 1974; BM,1975), Northwestern University, Evanston, Illinois,(M.M., Music Education/Voice Performance), Hochschule fur Musik, Hamburg, Germany,(Auslander Diplom,1978-1980), and the University of Iowa, Iowa City, Iowa (DMA,Voice Performance/Opera, 1987). Since 1993, Ms. Meredith Livingston has organized student and faculty groups to perform in Canada, Ukraine, Poland, Rumania, Slovakia, Germany, Czech Republic and Brazil. She is the founder and director of the Montreal International Czech/Slovak Voice Competition Semi-finals that will be held for the 6th time on the UWGB campus in October, 2013. This event has the distinction of being the only competition promoting Czech/Slovak music in the United States.
Ms. Meredith Livingston has performed with the Green Bay Symphony, the well-known chamber ensembles, Pro Art Quartet as well as the Czech Nonet (Prague), Madison Chamber Orchestra,and OshKosh Symphony as well as being a frequent guest artist on the Chazen Museum Series since 1988. Her most recent performance was singing "SEGUIDILLA" in Ribeirao Preto, Brazil, with the University of Sao Paulo Orchestra under the direction of Maestro Rubens Ricciardi. Ms. Meredith Livingston has also served as an active international adjudicator serving on the jury for such well-known competitions as Dvorak International Voice Competition, Karlovy Vary, CR; Schneider-Trnavsky International Voice Competition, Trnava, Slovakia; Ada Sari International Voice Competition, Novy Sacz, Poland; Central European Festival and the Midwest Regional Metropolitan Opera auditions.
Professor Meredith Livingston also maintains an impressive list of awards. Here are some of the highlights. In 2006 and 2007, she was invited to teach at the prestigious BelCanto Institute, Florence, Italy, organized by the Metropolitan Opera, New York City. In 2008 she was selected to be on the Fulbright Senior Specialist Roster until 2013. Summer 2011, she was invited through the Fulbright Commission to teach and perform at the first International Choral Music Conference, U. of Sao Paulo-Ribeirao Preto, Brazil, where she recently was invited to return as a visiting guest artist/teacher. In 2008 Ms. Meredith Livingston received the Bronze Award from the DelBianco Foundation, Florence, Italy, recognizing her work with singers and music faculty across the world. This past year she was selected as the Research Scholar, 2012-2013, at U. of Wisconsin-Green Bay and in spring, 2013, she will be presenting a lecture recital of Czech/Slovak vocal repertoire since 1850 throughout the Midwest. This work is culminating in the publishing of a collection of songs by Mikulas Schneider-Trnavsky and her research for this project is being supported by a grant from the U.S. Embassy, Bratislava, Slovakia. December, 2012, Ms. Meredith will be performing the mezzo-soprano solos from THE MESSIAH by G.F. Handel at the Weidner Center, UWGB campus.
Ms. Meredith Livingston also maintains an active private studio in Green Bay as well as Sturgeon Bay. She lives in Door County with her husband, Jay Livingston, and their dog, Gauge. They have three grown children, Katarine, TJ, and Christian. Her special love is nurturing the trees and flowers surrounding their home in Door County.
Works
Performances

American Music Theater Revue
||
2015.06.03, 4:00 pm

360° Thursdays: David Morneau's Love Songs
||
2015.04.23, 6:30 pm