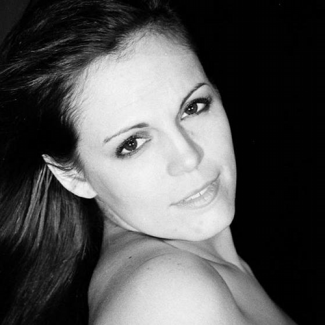 Amiti Perry (Choreographer), a native Texan, received her BA in Dance from the University of North Texas and MFA in Choreography from The Ohio State University. She is founder and director of æmp:dance / amiti perry + company. Amiti has produced, choreographed and performed original works consistently over the last 15 years, co-founded DIPdance with collaborator Coco Loupe in 2001; presented and performed works in New York, Texas, Louisiana and Ohio; performed as a guest artist with Rachel Lampert and Dancers (Ithaca, NY, 1999); and performed, taught, assisted and designed, nationally and internationally, with Skip Costa/COREmovement Project-NYC (1999-2003). In 2006-2008, Amiti also performed with ellen stokes shadle/DANCEWORKS and seenperformance.
In 2010 , Amiti was commissioned and presented work for the Women in Motion/Estrogenius Festival. In 2011, she and company were invited to be in residence at CAVE studios in Williamsburg.
Amiti taught contemporary modern dance classes to teens and adults, curated and co-produced the Uptown Performance Series at Bridge for Dance 2006-2010. She was 2009 Dance Coordinator for 60x60 Dance in NYC and touring components.
Amiti was honored as the Department of Dance and Theatre's Alumni of the Year (2002) and has made multiple appearances as a teaching and performing artist at University of North Texas from 2002-2012.
Beyond concert dance, Amiti has choreographed for musical theatre in New York for an original musical of "We're All Dead," under the direction of James Evans and "Baal" under the direction of Charmian Creagle; and in Texas for regional theatre companies; and for high school productions in Columbus, Ohio. Commercially, Amiti choreographed and performed for an internet and television advertising campaign for Kimberly Clark products which was highlighted on "The View" (2006).
In 2012, Amiti will once agin work with James Evans as choreographer for a new independent film, The Life of the Party and pursue her own film-making endeavor with her work Watershed.
Projects